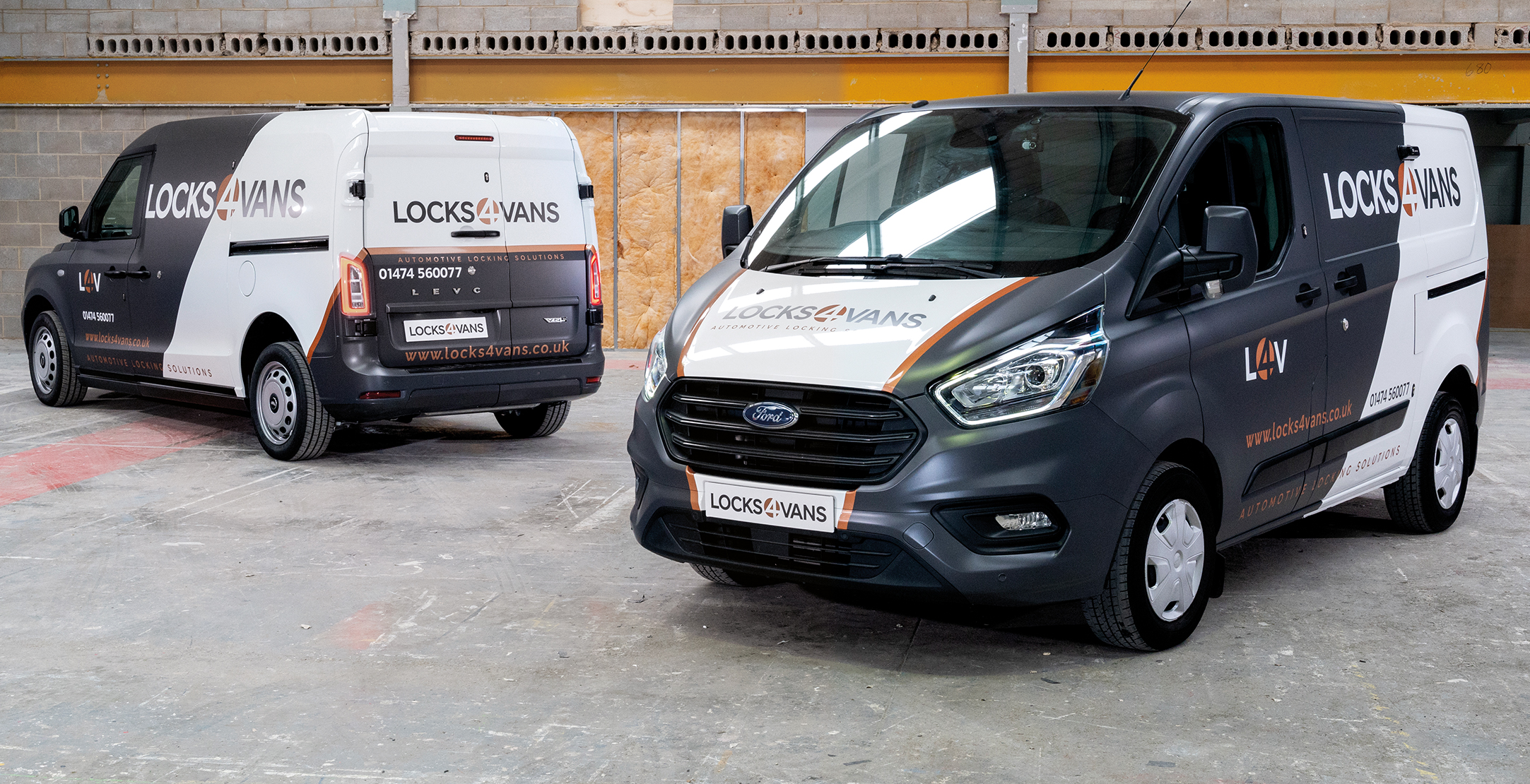 About Client
Locks 4 Vans is recognised as the industry leader in aftermarket security solutions for Light Commercial Vehicles. They are cutting-edge, customer focused and passionate about reducing van crime. They are the preferred choice for fleet operators and auto-locksmiths for a reason. L4V's success is owed to the fact that they manufacture and install vehicle and door specific kits. This gives their customers a security solution that is bespoke and exacting, delivering the ultimate peace of mind. Unlike their competitors, they believe that 'one size does not fit all'. Therefore, their growing range currently offers over 7000 locking and shielding products / components so they can cater for all market requirements.
The Locks 4 Vans logo is trademarked so it was important when creating the updated branding that we retained certain elements from the existing look.
Using a new clean font, refined icon and embedded texture allows the refreshed brand to look modern, clean and now places the company as the industry leaders.
Brand Creation • Website Design • Print Design • Vehicle Wrapping • Exhibition • Presentations • Advertising